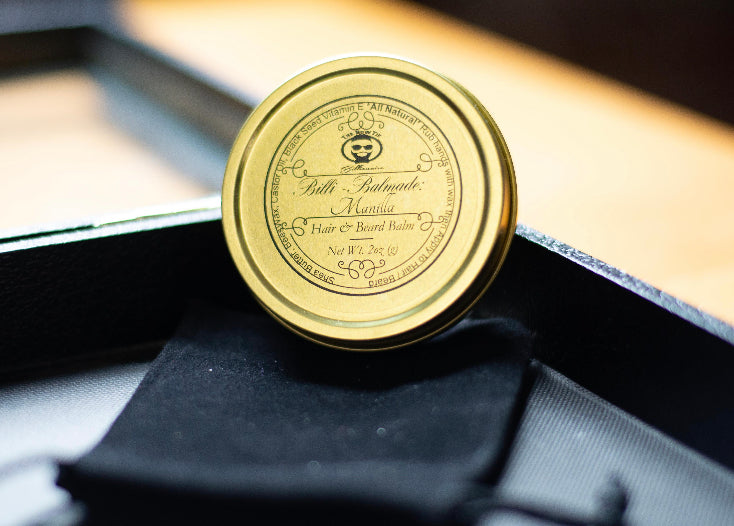 Billi-Balmade: Manilla
Ahhh!!! You have arrived. Better late than never but like Drake said,  ''Never late is better" we are excited to introduced a brand new product to our amazing line up of beard essentials. Billi-Balmade: Manilla
This 2oz Gold canister will leave your luxurious beard soft, moisturized, and tamed with our curated all-star ingredients: 
Castor oil
Black Seed Oil
Shea Butter
Vitamin E 
This form of Beard wax smells as rich as it sounds with a  masculine scent of Coconut and Vanilla. 
MAN-ILLA: Was the earliest form of money in Africa so its only fitting that we bring you nothing but Billions to your beard. 
How to Use: 
Step 1: Dampen beard with a warm or hot cloth.
Step 2: Apply nickel size of Manilla to the palm.
Step 3: Rub hands together and massage the Balm into your beard. Make sure you apply to the whole beard.
Step 4: Use a pick or comb to fluff out your beard 
Step 5: Collect your compliments and don't forget to say Thank You!