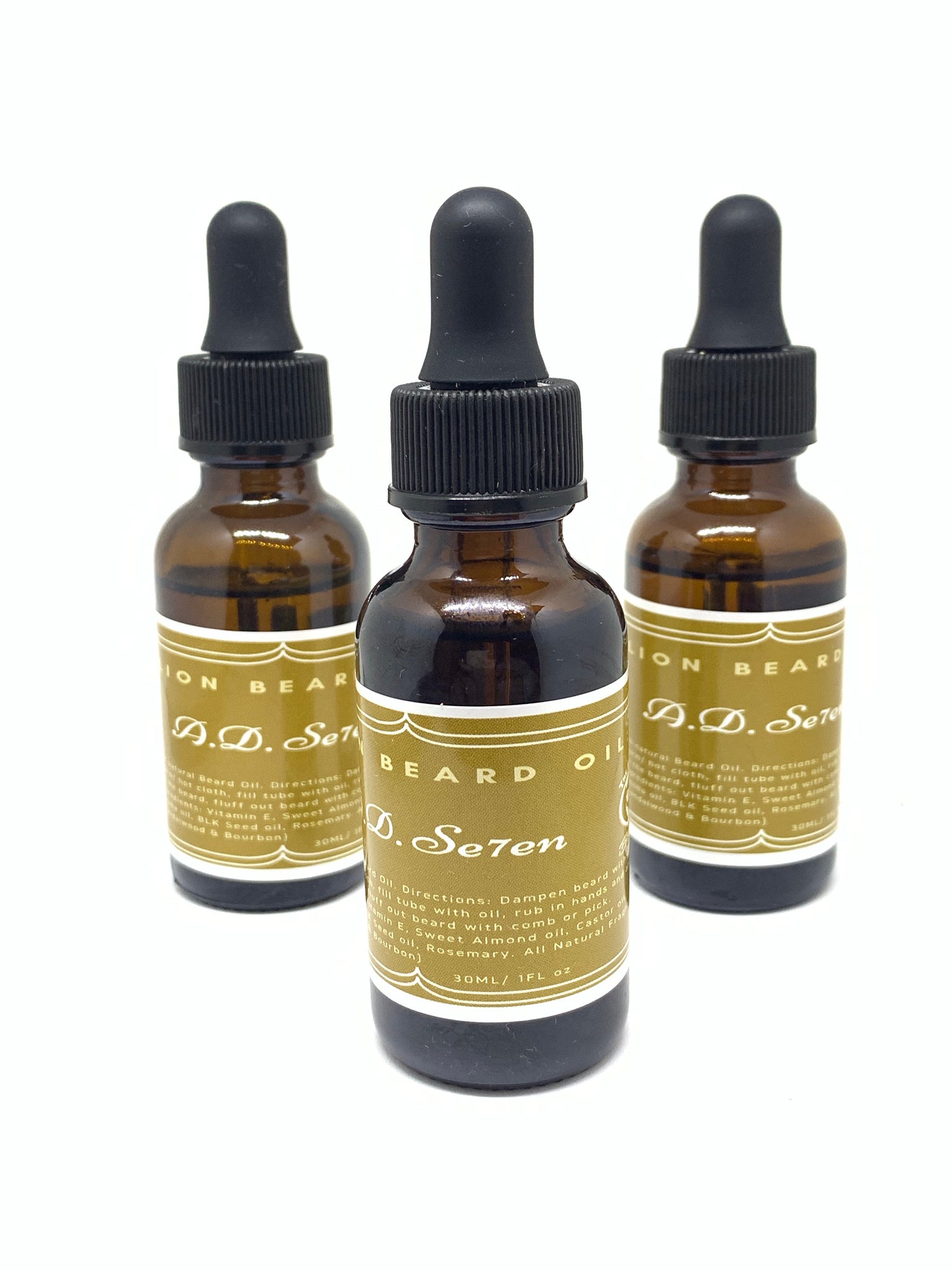 Billion Beard Oil: AD Se7en
Billion Beard Oil: AD Se7en 
The wait is finally over, we are excited to bring you our highly anticipated Billion Beard Oil: AD Se7en
This Sandalwood Bourbon mix will leave your luxurious beard smelling like a Billion Dollars. Classic ingredients:
Castor Oil
Sweet Almond Oil
Jojoba Oil
Black Seed Oil 
Rosemary Oil
vitamin E 
Billion Beard Oil is designed to moisturize your beard, keep it soft, healthy, and smelling good through out the day. 
How to Use: 
Step 1: Dampen beard with a warm or hot cloth.
Step 2: Apply a very small cap full or 5 drops of oil to hand.
Step 3: Rub hands together and massage the oil into your beard. Make sure you apply to the whole beard.
Step 4: Use a pick or comb to fluff out your beard so that the oil can reach your skin and detangle your beard.