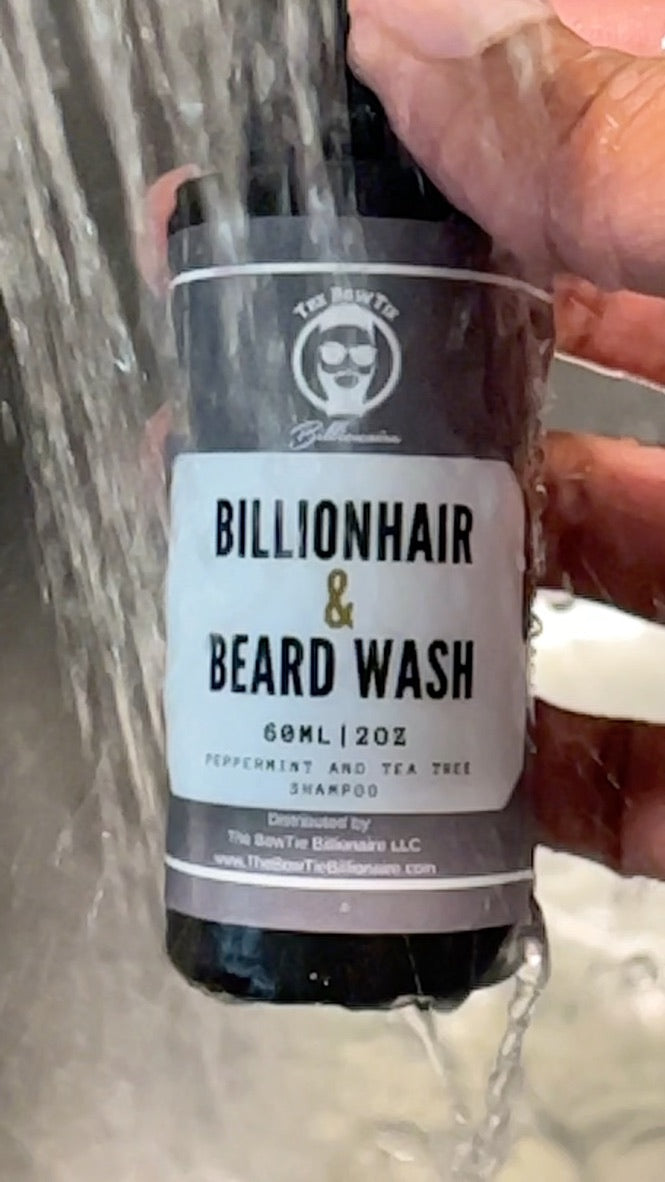 Billion Hair and Beard Wash
All Natural Tea Tree and Peppermint Beard and Hair Shampoo.
"Ain't nobody dope as me, I'm just so fresh and clean clean"
-OutKast
Get fresh and clean with this amazing beard and hair shampoo. Designed to hydrate your hair leaving it so soft, so fresh and so clean. 
This product is free of any chemicals, All natural and made with Amazement.
Directions:
1. Wet beard/hair 
2. Spray (Yes! we said Spray!) directly to beard and hair. A few sprays go a long way.
3. Massage the shampoo in and let it lather up nicely.
4. Rinse it all out.
Enjoy!