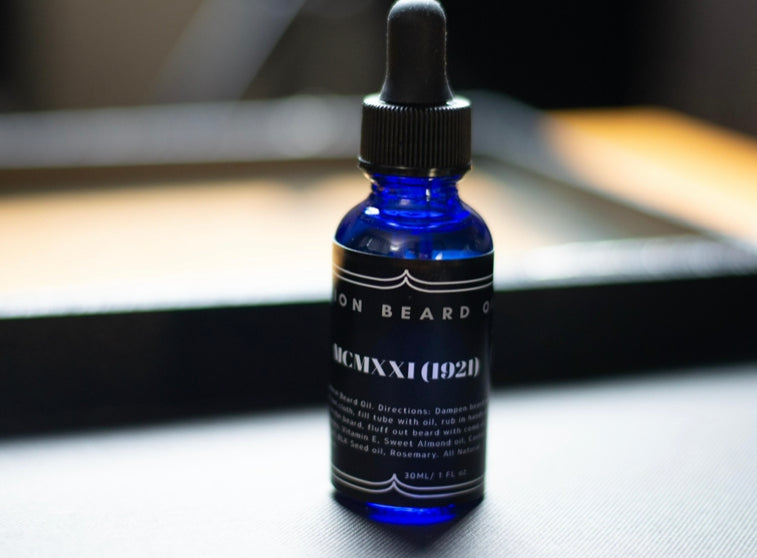 Billion Beard Oil: MCMXXI (1921)
The name MCMXXI (1921) pays homagè to the 1921 entrepreneurs of Tulsa Oklahoma, during an era in our history called Black Wall Street.
Oak-moss & sandalwood with the perfect blend of Castor oil and Almond oil to promote growth and shine to the beard. This oil also features Vitamin E, Rosemary and Black seed oil. This fresh blend compliments the fresh masculine scent to bring you 1921. "Get fresh and Glow"
How to Use: 
Step 1: Dampen beard with a warm or hot cloth.
Step 2: Apply a very small cap full or 5 drops of oil to hand.
Step 3: Rub hands together and massage the oil into your beard. Make sure you apply to the whole beard.
Step 4: Use a pick or comb to fluff out your beard so that the oil can reach your skin and detangle your beard.