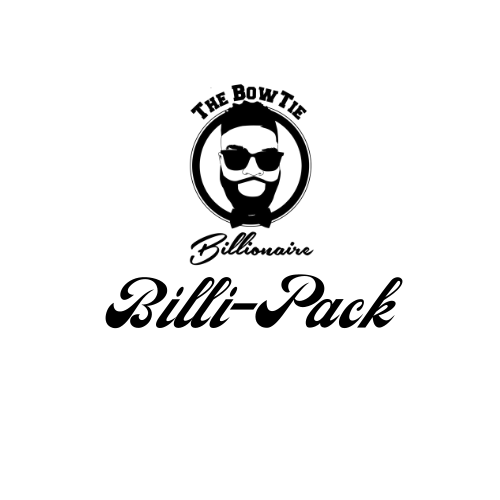 Billi-Pack
*HandCrafted *Locally made 
1oz Billion Beard Oil: Southern Blvd.
All-natural Beard products designed to keep your beard and your skin moisturized, flake-free, and smelling good throughout the day.
Materials:
Sweet Almond oil, Castor oil, Black seed oil, Rosemary essential oil, Vitamin E and an All Natural Fragrance of Oakmoss Amber to help promote the healthy growth of your beard.
Billi-Balmade: Manilla
Great hold for the hair and beard while locking in the moisture to promote healthy growth and natural shine. This balm is exceptional for short or long hair. 
Materials: bee wax, shea butter, castor oil, almond oil, cocoa butter, Natural fragrance of Coconut And Vanilla
BillionHair and Beard Wash
We are super excited to add this amazing product to our Billi-Box Reloaded kit. This Beard and hair wash is infused with Peppermint and Tea Tree Oil. We have formulated this natural shampoo to refresh, rejuvenate, and revive your hair all without stripping your hair of its natural oils. This product is sulfate and paraben-free. 
How to use:
1. Wet hair and beard
2. Spray the shampoo directly to the hair and beard 
3. Massage the shampoo in 
4. Rise it out
 Billi-Comb /Gentleman wooden Beard comb
Wooden combs date back to 5,000BC. Natural wooden fibers work amazingly to condition your hair. Wood is a great way to detangle your hair while not pulling or breaking your hair.